Benton REA is your trusted partner in navigating the world of renewable energy. Although we do not sell or recommend any particular brands or products, we can help educate you on the options as well as what incentives and tax credits are available for your renewable energy project.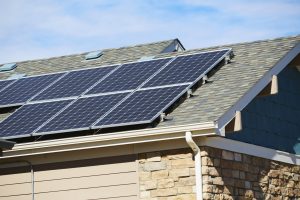 Net Metering is an incentive designed to encourage and enable Benton REA members to generate their own electric power at their home, business or both. The power you generate is credited against your monthly electric bill. Generating electricity will reduce the amount of electricity Benton REA will provide to you and help you save on your monthly energy bill.
How to participate:
Contact Benton REA to discuss current program incentives and requirements by calling 509-786-8265 or email rmitchell@bentonrea.org.
Select the qualifying system you want to install.
Submit a net metering (interconnection) application and pay the $75 fee to Benton REA.
Submit the state renewable incentive application and pay the $75 fee to Benton REA.
Follow the steps in Benton REA's policies for installation and inspection of your system until final approval by Benton REA.
Start generating power!
Qualifying Renewable Projects: Solar – Water – Wind – Biogas
Potential Incentives*:
30% Federal Tax Credit
$0.16/kWh state incentive
$0.0783/kWh net metering
*Incentives are subject to change at any time. Contact Ron Mitchell at 509-786-8265 for current program details.